Study, Learn & Live a New Language!
Learning a new language is always fun and helpful at the same time. Especially for people who want to study abroad, learning a foreign language and having full proficiency in it gives you an added advantage. Welcome to POLYGLOT where there is something for everyone. They will ensure that your dream of going abroad becomes successful. You don't require to be a genius, nor do you need to make huge capital investments. Get help from one of the most reputed institutes, POLYGLOT. It not only will help to enhance your knowledge and skills, but also open up new scopes in the future.
Language Certificates
At the end of your course, the students will be handed a language certificate from POLYGLOT which will state that they are able to communicate in this language proficiently. This is beneficial since the interviewers will evaluate your CV based on this as well.

Online Studies
POLYGLOT provides the most interactive foreign language classes in Hyderabad with world-class educators, be it from home (online) or in person. You can take these classes whenever you want and learn a foreign language from home. This is certainly a convenience which enables the student to learn at their own pace.
20 years of excellence
POLYGLOT has been established over a period of 20 years and understands what the current international scenario demands from their students and help to train them in such a way so that those criteria are met and requirements are fulfilled. It ensures the success of the students.
COURES
Our Course Offerings
Basic Skills for Over 12 Languages
We conduct 6 weeks of classes for more than 12 foreign languages to help the students with the basics. You can choose the course and continue classes regularly to attain the basic skills of that particular language. 
Intermediate & Advanced Coureses
There are course divisions according to the requirements of the students. The beginner level, intermediate and advanced level. The teaching method is also different in each of these cases to cater to their learning needs effectively. The intermediate and advanced course classes are conducted for 12 weeks.
Self Learning Courses & Guides
In case you are unable to attend a full-time class, POLYGLOT also provides certain self-learning courses along with proper guidance to proceed. Needless to say, this is an online approach.
Register Today!
Call now for more details about foreign language training.
WHY
Why Learn a New Language?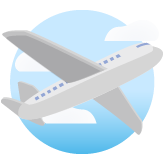 Travel The World With Confidence
 You will be able to travel the world without any difficulty if you are fluent in any popular and widely-spoken foreign language. Be it for job, studies or leisure, communication is very important. Apart from providing a good opportunity to the learners so that they expand the horizon of their career, POLYGLOT also helps to create a global awareness so that there is a much-improved cross-cultural understanding among the learners.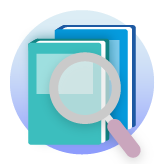 Increase Your Job Opportunities
Learning a new language will help to improve your CV. It will let you communicate with people across the world and handle clients in a more efficient way. You will be given an upper hand by the recruiters if you master a certain foreign language. Moreover, they will even prefer you for on-site projects because of your foreign language proficiency. BPO, KPO, IT sectors, PR work and similar fields require candidates who have fluency in popular foreign languages. POLYGLOT not only aims to teach the theoretical aspects of the language but also assists in communicating efficiently in the outer world. 
More Perspective on Arts & Culture
Learning a new language will also help you to broaden the horizon of your perspective towards arts and culture. It will help you to understand different cultures, their art histories and traditions in a brilliant way. 
Become a Better Learner
Communication is the key factor for a successful business deal. Travel overseas for your business purpose and by learning a foreign language properly, you can connect with foreign clients easily and get the best deals. The companies that are hiring or the universities that are admitting students always prefer them to have fluency in such popular languages. POLYGLOT analyses all these aspects and helps to provide quality education to them. 
Business Travel & Communication
POLYGLOT offers one of the most helpful and productive foreign language courses in Hyderabad for teens at an early age as well as adults. You can enhance your learning skills with the help of this course as well because there are plenty of learning opportunities. The professional tutors are always there to guide you in every possible way. The learning of a new language can open up many opportunities for you in the market. For instance, it can be really good if you are planning to study or work in European countries. Overseas communication with clients can also be easily done.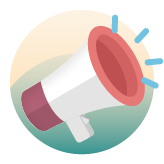 Speak With More People
The most important advantage of knowing a foreign language is the ability to communicate with more people which will certainly open more windows of opportunity other than just being convenient.
CHOOSE US
Why Learn With Us?
Established for Over 15 Years
15 years of establishment- POLYGLOT and its professionals know how to deal with their learners and offer them the best opportunities.
Located in the Heart of Hyderabad
Its popular location in one of the most important cities gives it an upper hand. 
World Class Educators
Since multilingual ability is one of the primary things that companies or reputed universities look for, POLYGLOT makes no compromise in hiring the best staff. Their aptitude and skills are tested thoroughly before appointing. Moreover, POLYGLOT is among the most reputed foreign language institutes in Hyderabad that will be able to provide effective guidance to the students. 
Summary
Reviewer
Review Date
Reviewed Item
Best Foreign Language institute in Hyderabad
Author Rating