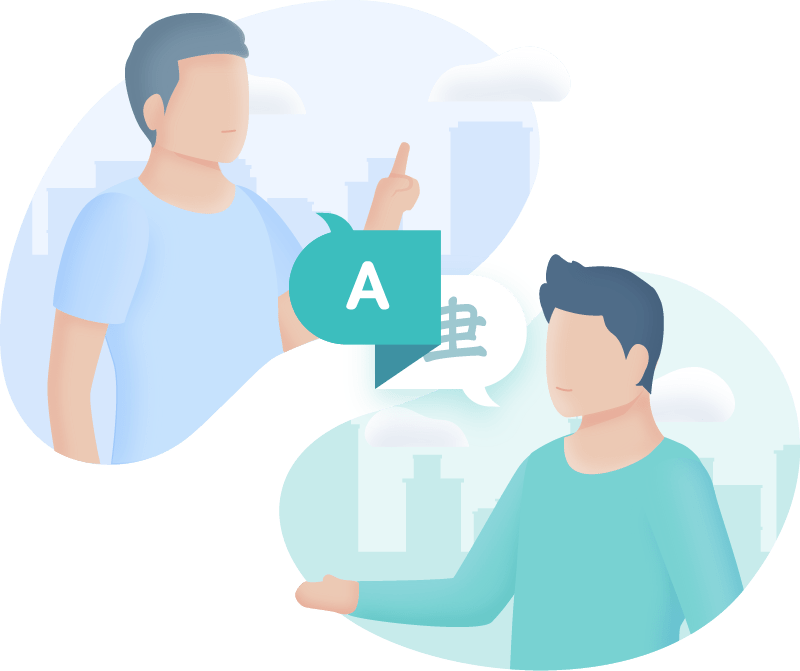 The Polyglot is committed to helping you learn and improve your language abilities. At our institute, we have specially designed courses and an educational classroom setting that allows you to study in a very pleasant and comfortable environment.
Our instructional techniques and courses are both Knowledgeable and fun. Our courses will assist you in learning and determining your place in the world of a particular language. When it comes to studying a foreign language or an Indian language, we offer a highly qualified team and a program that is ideally adapted to your needs. Our instructors are welcoming, devoted, experienced, and skillful, as well as informed about learning pedagogy, allowing our pupils to benefit from a student-centered atmosphere. Rather than merely providing straightforward tests, our major purpose is to deliver authentic and in-depth information.
Active learning techniques competent and committed teaching personnel. Work on improving your speaking abilities. specialised teaching. lively conversation
Our mission is to be recognized as a dynamic, expanding, par-level group of national and worldwide institutions for foreign languages that can give students a welcoming, inventive, and accessible environment in which to acquire and use the skills of learning a new language professionally.
Best Soft skills training institute in Hyderabad
There are many soft skills training institutes in Hyderabad that offer a wide range of courses and programs to help individuals improve their communication, interpersonal, leadership, and other soft skills.

Polyglot Institute provides specialist foreign language tuition in. We offer excellent classroom training to professionals from a variety of industries as well as students from schools, colleges, and other organisations. Strategies for active learning qualified and dedicated academic staff. Work on honing your communication skills. specialised instruction spirited talk.

It's important to research and choose a training institute with a good reputation and experienced trainers. You can also ask friends, colleagues, or industry professionals for recommendations.

Learning new things and developing your soft skills may be quite advantageous. Among the key advantages are:


Better understanding and expression of your thoughts, ideas, and needs as well as an improvement in your interactions with others are all possible thanks to soft skills like effective communication and active listening.
Enhanced leadership abilities: You may become a more successful leader and team member by developing your soft skills in leadership, teamwork, and conflict resolution.
Enhanced productivity may be attained through developing soft skills including time management, problem-solving, and decision-making.
Greater employment opportunities: Soft skills are valued by employers, and possessing a good set of them may help you land a job and develop your career.
Better interpersonal connections: Soft abilities like empathy, emotional intelligence, and conflict resolution can assist you in developing better, more gratifying connections with others.
In general, strengthening and developing your soft skills may benefit both your personal and professional life.