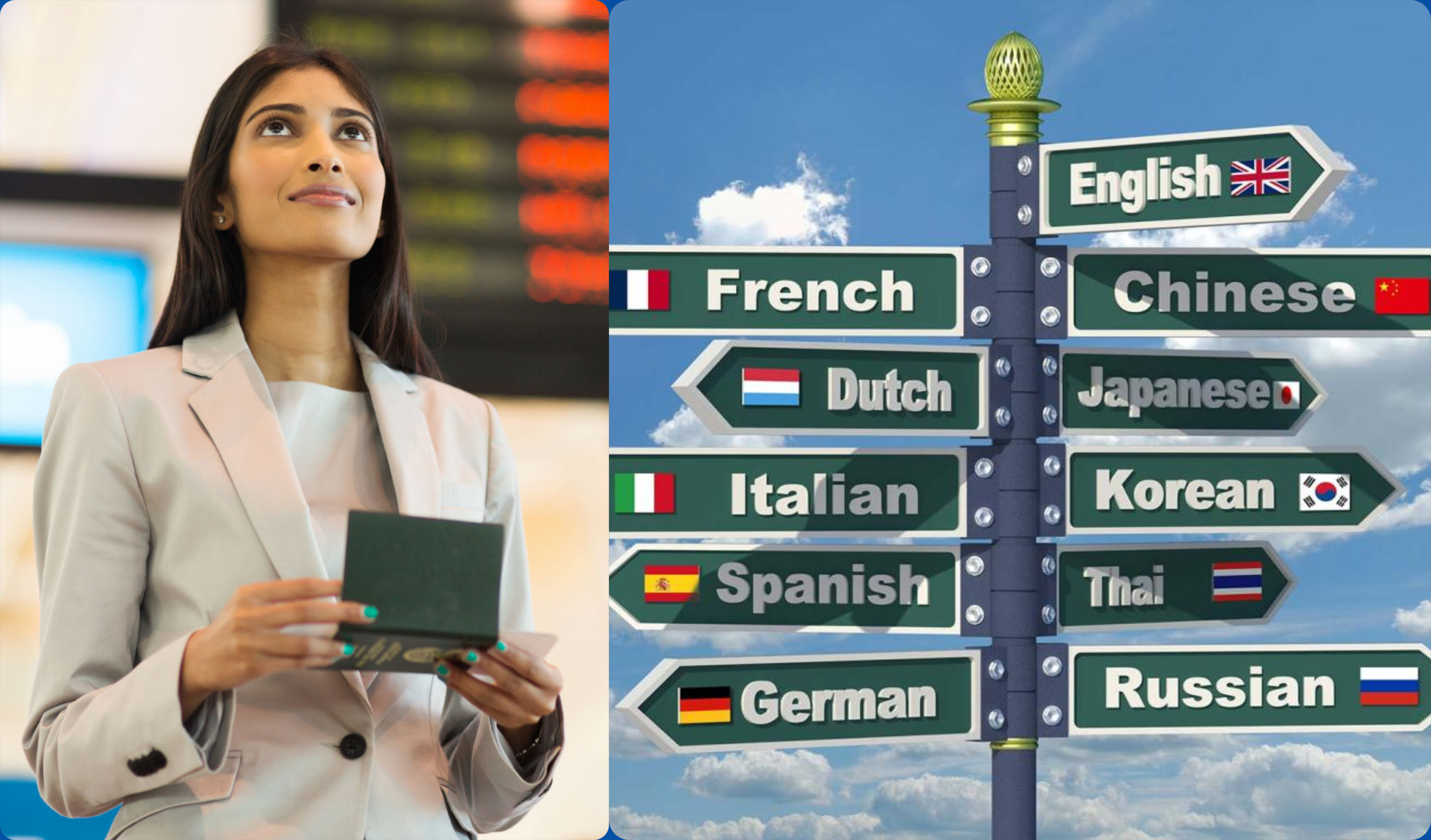 You are interested in Foreign Language Courses in Hyderabad, right? Well,
 When you start finding the best training centers offering French, Spanish, German, Japanese, Chinese, and other foreign language institutes in Hyderabad. And we are quite sure that our training methodology will convince you to choose us to learn a foreign language.
Telugu
Spoken Telugu in Hyderabad is being looked for by those who are from out of Andhra Pradesh so as to communicate nicely and correctly. Here we offer the one to fulfill their need.
Kannada
Kannada classes in hyderabad are conducted here for the people who are in need of speaking in the social and official circumstances.
Hindi
Since Hindi is spoken widely in India, employees and job-seekers need to develop Hindi communication skills. We hold Spoken Hindi classes in Hyderabad for such people who are in dire need of Spoken Hindi.
Bengali
Here are Bengali classes in Hyderabad for you to communicate the language correctly and easily.
Tamil
Are you willing to learn Tamil language? Here, we have Tamil classes in Hyderabad. for you to communicate in the language when you visit Tamilnadu.
Marathi
Are you willing to learn Marathi in Hyderabad. We offer the best training for you to be able to speak in the language.
Foreign Language Courses in Hyderabad
Here, we hold for you some of the popular and important Foreign language classes in Hyderabad with all the necessary inputs to join and thus learn English,French, Spanish, German, Italian, Chinese, Russian, Arabic, and Japanese.
As we had strong passion and fascination for teaching a foreign language we got inspired to set up 'Polyglot'. Our motto is ' learn a new language and get connected with people across the world'.
We believe that the more we love learning a language, the more we love teaching. Hence the connectivity among the different cultures in the world. And you have your own free will to learn a new foreign language and its culture.
We have been in love with English and other foreign languages for long years, as a result "Polyglot' emerged by means of Spoken English training in Hyderabad. Most our students have the in En, French, German and a few other foreign languages regardless of their educational qualification or English speaking skills.
Since 2008, Apart from English, we have been training in other foreign languages such as French, Spanish, German, Latin, Japanese, Chinese, Italian, Russian and a few Indian Languages such as Hindi, Telugu, Tamil, Kannada and Malayalam.
The objective of our teaching a foreign language is not only to impart their functions but also to give the learner the skill to speak fluently and effectively in all practical circumstances.
One- On –One session
Small size Class up to five people for an Individual attention
Motivational speaking opportunity
Easy access to the institute from any corner of the city
Convenient class timings.
Facilitation of teaching method
Professional trainers